Consultation with David Morgan

Why A Consultation With David Morgan?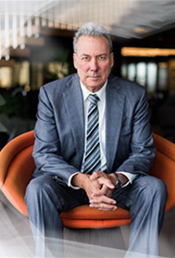 That's simple. David has dedicated much of his career to educating and helping people just like you. He has literally helped thousands of people from all walks of life to build and increase their personal net worth. If you want to learn how to make money in these uncertain times or you want protect your wealth, get a consultation from someone who knows how to navigate these markets.
Not all consultations are the same and on rare occasions we may find that, after a few minutes into the consultation, we can't help you much. If that is the case I will, at my discretion, refund your consultation fee.
If you would like to setup a consultation now, it's easy. Choose an option below. Once payment has been verified we will contact you to setup a time that works best for you.
One on One Consultation with David Morgan

Talk with David "one on one". Once payment is received we will contact you to setup a time that works for both of you.

Members receive discounted consultations. Log into members area to view.
Spend A Full Day With Me
Spend a full day with myself (David Morgan), One on One. You're invited to my home where we spend the day blueprinting your future. Then we are off for a great dinner (my treat) and fellowship. I'll even pay for your hotel if you chose to stay the night.
Plus, For A Limited Time! I'll give you full access to our "Mastermind Membership Series" for 3 years. My clients pay me $2,500 a year to receive that membership. That is a savings of $7,500.
Cost: $10,000.00
Contact our office to setup. 480-325-0230
PUBLIC APPEARANCES
David is available for public appearances and speaking engagements. For more information please visit here.