About The Morgan Report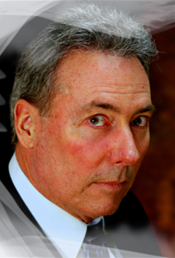 Media inquires and public appearance availability —
please contact us here.
Biography
A precious metals aficionado armed with degrees in finance and engineering, he created TheMorganReport.com website and originated The Morgan Report, a monthly that covers economic news, overall financial health of the global economy, currency problems, and the key reasons for investing in the Resource Sector.
David considers himself a big-picture macroeconomist whose main job is education—educating people about honest money and the benefits of a sound financial system.
His ideas can be seen in the movie Four Horsemen, a Feature Documentary. Watch the full length video below.




A dynamic, much-in-demand speaker all over the globe, David and his team are currently writing another book about silver and the current economy.
As publisher of The Morgan Report, he has appeared on CNBC, Fox Business, and BNN in Canada. He has been interviewed by The Wall Street Journal, Futures Magazine, The Gold Report and numerous other publications.
Additionally, he provides the public a tremendous amount of information by radio and at times writes in the public domain. You are encouraged to sign up for his free publication which starts you off with the Ten Rules of Silver Investing where he was published almost a decade ago after being recognized as one of the top authorities in the arena of Silver Investing.
Be sure to follow us on Youtube, Twitter and Facebook.
This website is devoted to everyone interested in Money, Metals, and Mining. You have come to the right website for the most comprehensive collection of information on the silver market.
First let me suggest you sign up for our free newsletter and receive the updates on conferences, video presentations, webinars, special offers, and tracking recent news and interviews. You will also receive information on companies we think have merit from time to time. All we ask is a first name and your email address, you can opt out at any time.
Take time to explore the archives section and get a foundational education on money, the economy, and metals.
Mr. Morgan's interest in silver led him to publish the "The Morgan Report", a research report that has grown in popularity and is today seen as one of the pre-eminent reports on how you can make money investing in the natural resource sector.
The report looks at the silver and gold markets each month and also explores the commodity markets, the general stock market and is devoted to help you make money by investing in this exciting sector. An overwhelming number of the companies outlined in his model portfolio are higher than the original recommendation.
Many of Mr. Morgan's early readers have gone on to start their own publications about silver.