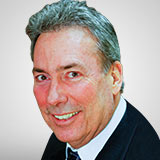 David Morgan
Silver-Investor.com
Dear Friend,

It all happens in just a few weeks.

From May 15th to 18th, I'll join the nation's top financial minds at The MoneyShow Las Vegas. We'll discuss the economy, the markets, and how the changing political climate will impact them in the coming year.

It's going to be a veritable

Who's Who

of the
financial world. Everyone who's anyone will be there, from sought-after experts to hedge fund managers. As well as individual investors and traders who want to take their skills—and their
profits— to the next level.


And I have an important question for you: Will you join us?
If you've ever been to a MoneyShow,
you know what an amazing and valuable
experience attending can be…
If you've ever been to a MoneyShow event, you already know how incredible and exciting they are. And Las Vegas promises to be one of the best — perhaps even the investing event of the decade.

If you've never been to a MoneyShow, this is one event you definitely don't want to miss. It presents too many opportunities for me to go into in detail here. But here's a small glimpse of what you can expect…
In addition to myself,

Steve Forbes

…


Stephen Moore

…

Craig Johnson

…

James Stack

…

James Paulsen

…


Ralph Acampora

… and dozens more of the nation's leading experts spanning virtually every aspect of investing and trading.
You'll get our tips, insights, and strategies for the coming year. Including which stocks and sectors stand to bank big profits — and which present pitfalls you'll want to avoid like the plague.

You can increase your knowledge and sharpen your skills in Master Classes on specific areas of investing and trading, helping you become more confident and successful.
You'll also network with fellow investors and traders. Imagine discussing the pros and cons of a certain sector with the person sitting next to you and getting a tip on a solid stock handing them
superb profits. An hour later, another person warns you that another stock you've been considering is overvalued and about to drop like a rock.
Of course, all this is just the tip of the iceberg. The MoneyShow Las Vegas is an event unlike any other. It's the largest gathering of investors, traders, and experts. And I can't emphasize
enough how important it is to attend.

That's why I've arranged for you to…
Simply click here to register online or call toll-free 1-800-970-4355 and mention Priority Code 042839.
Then make your plans today to join me this May at The MoneyShow Las Vegas.

I'll see you there!

David Morgan

PS: While there's no such thing as a "silver bullet" or "magic pill" that guarantee financial success, The MoneyShow is as close as it gets. So, I hope you'll join me in Las Vegas!